Elizabeth Hickerson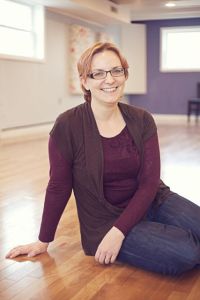 Elizabeth opened Little Songbird Music Studio in the fall of 2008. Her passion for early childhood music began when she took a class on the musical potential of very young children while receiving her Master's degree in Music Education from the University of Louisville. After graduating, she taught elementary music and high school choir.  As she taught she saw ample evidence of the importance of early music education, and found that her true passion was helping very young children find their musical voice. Elizabeth also works with the Moss Dance Academy in Ft. Wright, KY as their vocal director and is involved in musical theater in various venues around Cincinnati. She loves singing in her church choir, and helping keep the art of choral music alive. Elizabeth has three creative children of her own, Agatha, Ginger,  and Milo. She has enjoyed watching her own children discover music through this classes, and is thrilled that they have had the experience. Her husband, Mike, tolerates all the busy-ness like a champ, and works in web development. When she's not rolling on the floor with toddlers or singing around town,  you can usually find her cuddled on the couch watching British TV or reading a good book.
Elizabeth teaches most of the daytime Musikgarten classes and some evening classes.
Anna Bonham-White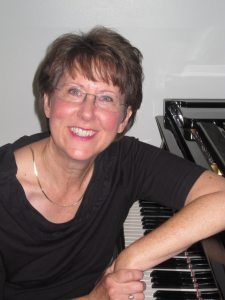 The phrase "every life needs music" is a wonderful expression of Anna's philosophy. The benefits of music making are all-encompassing for everyone of all ages mentally, socially and physically. Whether the student chooses music as a hobby or a career, or whether the style is classical, jazz or musical theater, Anna wants to be the tour guide, cheerleader and fellow musician.
Anna Bonham-White graduated with a Master of Music degree from Westminster Choir College in Princeton, NJ and received her Bachelor of Music Education from James Madison University in Harrisonburg, VA. She is also an instructor in Recreational Music Making for adults and teens. Additionally, she has voice and piano students that she teaches individually.
Anna teaches all of the group keyboard classes at Little Songbird Music Studio, as well as the occasional toddler and preschool class.
Candice Fouch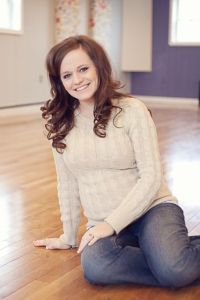 Candice has been a singer from a very young age, and has had extensive vocal training. She recently received her Bachelor's Degree in Music from NKU, and teaches private voice and piano. She also directs the children's choir at her church and is kept very busy by her young son, Greyson.
Survey's conducted by the American Music Conference says, "Students who
study music achieve higher test scores." Music is an activity that works both sides of
the brain at the same time making it aesthetic and kinesthetic. Every child should have
the chance to participate in music and Candice Fouch can teach you or your child
about the language of music.
Candice teaches primarily preschool and toddler classes, particularly in the evenings and on weekends.
Megan Moss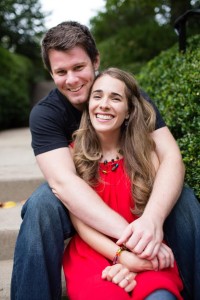 Megan has loved music ever since she was little and her mom and dad took her to family music classes! Her mother swears she is responsible for all musical talent because of singing to and playing music for Megan while she was in the womb. Growing up, life was full of fun as Megan sang and danced with her sisters, learned piano and guitar, discovered a love for theater, wrote poems and stories, and was active in the youth praise band at church. These rich experiences shaped her life and gave her confidence and courage to pursue a variety of passions!  After two years at New York University studying journalism, Megan transferred to Northern Kentucky University. She graduated in 2009 with three Bachelor's Degrees in Theater, English (Creative Writing Emphasis), and Spanish. From being a summer church camp counselor to a long-term substitute teacher, Megan has had a lot of different work experiences but they have all revolved around teaching and kids.
Megan
 has taught private music lessons and group drama classes at 
Bowman Music and Creative Outlet
 since 2009, and loved serving as middle school youth director at Hebron Lutheran Church from 2010-2014. 
Megan 
married her hunky husband Matthew 
Moss
 in September 2014 and they are having a blast being married and building their life! 
Megan
 loves teaching Musikgarten classes because it is a joy to partner with parents in helping their children discover their inherent musicality and build life-long memories.
Megan teaches a variety of classes throughout the week, but mainly focuses on toddlers and preschoolers.